20% off posters until England are knocked out!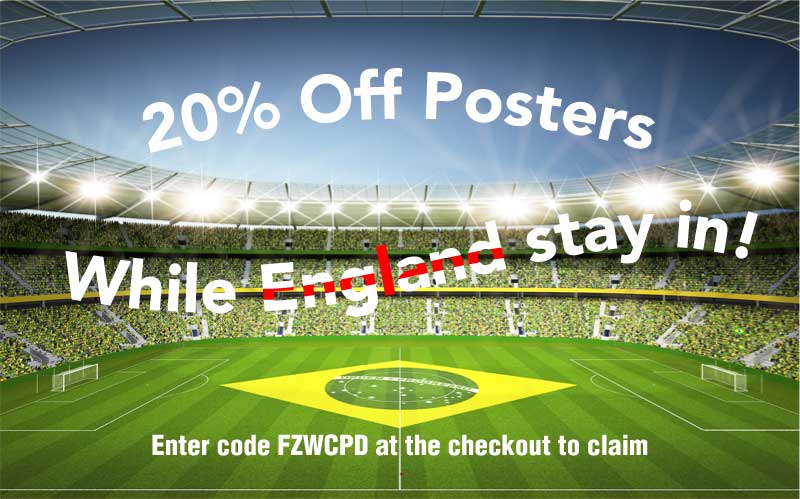 The football tornament in Brazil (apparently you can't say 'world' and 'cup' in the same sentence at the moment) kicks off tonight and we're offering 20% off posters for as long as England stay in.
If you've got your own design just head here to get started.
About The Author
Related posts