Anything can happen in the next half hour!…
About a week ago on our Facebook Page we asked for suggestions of business that we have no online designs for and a member of our team would be given half an hour, while answering customer phone calls and enquiries, to create a suitable design from one of our online designs.
The business suggested was "Engraved stainless steel gifts"
Half an hour later, this was the result: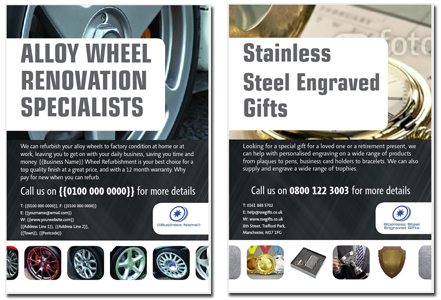 Not too bad, but coming back to it after a cup of tea and one or two tweaks and it'd be ready for printing.
If you like this design and want to edit and order it to promote your business you can find it here
If you're looking for something else then head to the Flyerzone site to get started.
Just incase you've been trying to remember where "Anything can happen in the next half hour!…" is from, It's from Gerry Adams' "Stingray" series
About The Author
Related posts