Buy Now, Pay Later with Klarna.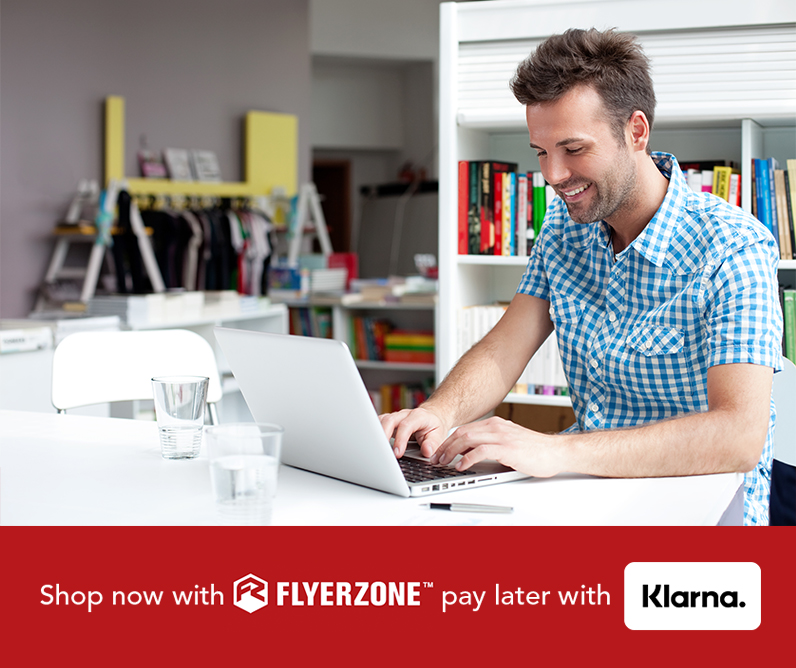 We've just introduced a buy now, pay later option using Klarna.
You may have used them before at various large online stores in the UK. We think this is a great option for small businesses or a business just starting out as you can get your publicity flyers, leaflets and business cards etc before. On eligable orders over £99 you'll be given the option to split the cost into three payments or to delay paying until 30 days later.
Klarna is a Swedish payment service provider that takes end-to-end responsibility for your payment. Klarna is the provider of Smoooth payments to more than 70,000 online stores. Over 60 million consumers worldwide have trusted Klarna to securely handle their payments.
It's easy, there's no forms to fill in or a long credit application, just checkout online at Flyerzone.co.uk and choose 'Pay Later' or 'Pay in 3 installments'. Klarna Bank will do a soft personal credit check which doesn't affect your credit score and is not visible to other lenders. The decision is instant. Please make sure you enter your HOME address, as Klarna is a personal credit account.
You can find out more at our Buy now, pay later FAQ
About The Author
Related posts