Finding new business causing you stress?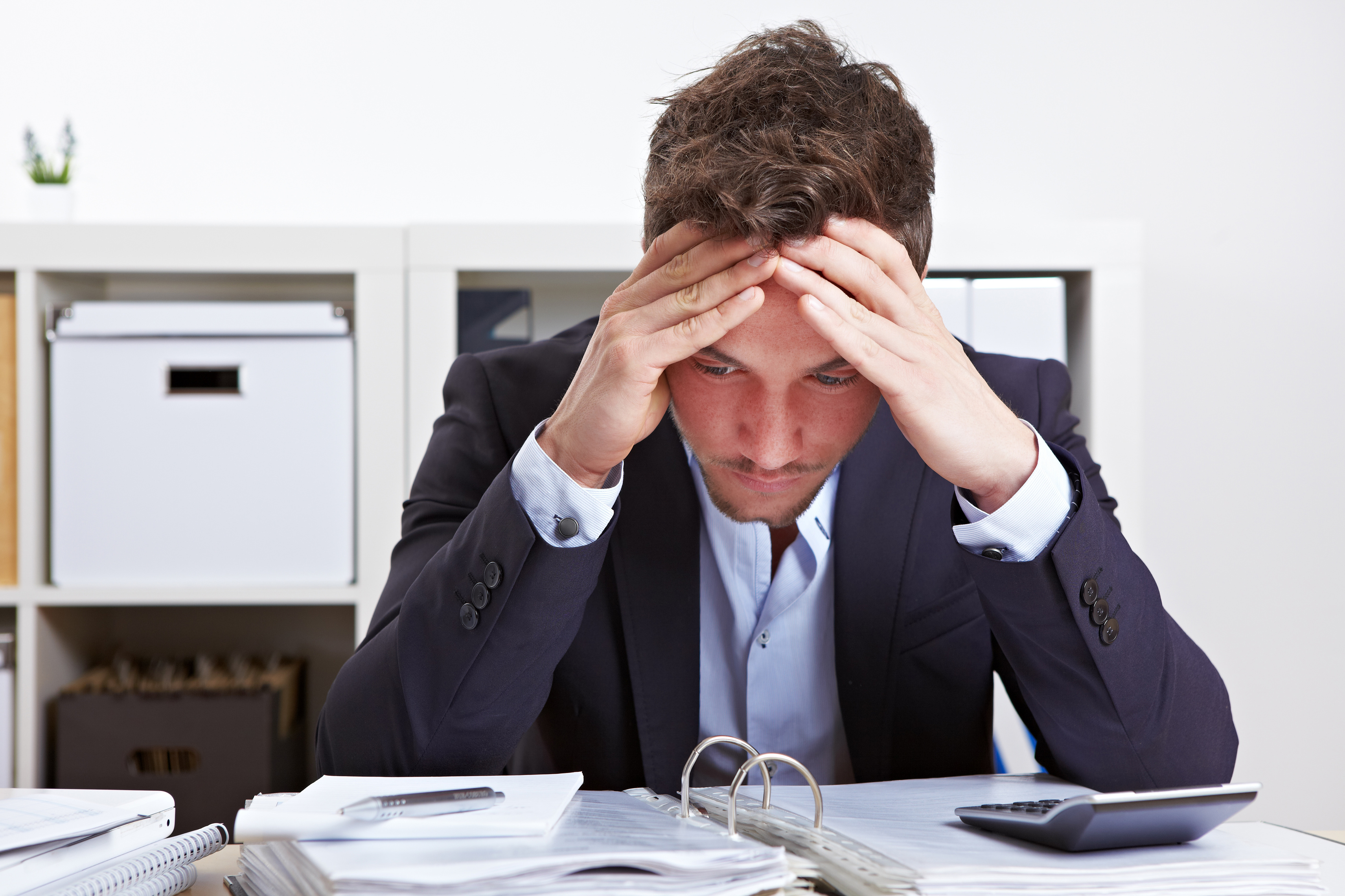 According to an independent survey commissioned by Exact, "the biggest cause of stress for SMEs is fighting for new business (31 per cent)".
Here are 10 ideas to help you win more business:
1. Build a website. Although dependent on the nature of your business, it's likely that your potential customers will search online for services they are looking for. If your budget won't stretch to a professional web designer, there's a wide variety of easy to use web design templates available online. Check out Flyerzone's blog for our very own WordPress theme 'Flozo' that we've created for you to use for free.
2. Create a Facebook page. A Facebook presence is an ideal way to actively engage with your customers. Encourage people to like your page, then regularly post interesting content to keep them interested and to regularly remind them of you. For example, if you're running a hair salon, you could post regular updates on the latest must have styles and colours to inspire people to come back to your salon!
3. Distribute some flyers. If you serve a local market then flyers are an ideal way of growing your business. Post them through letterboxes, or leave them in places where they're likely to be seen and picked up by your potential customers. Why not include a special time bound offer on your flyers to entice people to using your services quickly? If you haven't got the budget to pay a professional graphic designer to create flyers for you, then Flyezone.co.uk has thousands of industry specific templates that you can edit and print in minutes.
4. Have business cards ready. You never know who you're going to bump into, and there's nothing more embarrassing than telling that great prospect you've just met that you have no business cards on you…. For the ultimate professional look and to leave a great impression, why not try some of our new ultra thick 600gsm business cards? If your business cards scream quality, then people will have faith in your services too. Again, Flyerzone.co.uk has thousands of business card design templates to choose from if you don't have your own design ready.
5. Boost your search engine rankings with Search Engine Optimisation. SEO involves making your website as relevant as possible to the terms that people would type into search engines such as Google to find your services, so that your website shows up as close to the top of the results rankings as possible. For tips on how to do this, check out websites such as www.moz.com.
6. Try some Search Engine Advertising. Improving your organic rankings through SEO is a gradual process, however SEA is a shortcut to the top of the rankings – if you're willing to pay for it. Create a Google Adwords account, write some ads for your business, and select bids to suit your budget. Google Adwords also has loads of tips on bidding strategy how to optimise your ads to maximize clicks through to your site.
7. Offer a great service! We all know that word of mouth advertising is among the most powerful of marketing tools, so give your customers a service that they will want to tell all their friends about. This can go beyond simply doing the job well, think about the initial consultation (if necessary) and also contacting your customers after the job is done to make sure they're happy.
8. Advertise in local magazines and newspapers. As mentioned before, this is another great way of putting yourself in front of a local market. As well as an advert, why not try and get some editorial space with a feature about your business? Other than talking about the benefits of using your services, you could also give people some helpful information, for example, if you are a gardener you could offer some tips on how to protect outdoor plants over winter.
9. Customer feedback. It's really important to listen to your customers' opinions of your services. Make it easy for them to voice their opinions, and show you care about them by replying, and where realistic, implementing any improvements they suggest.
10. Start networking. The wider your network of contacts, the greater the opportunity of winning new business, and that includes through referrals. There are numerous national networking organisations that run regular events in most UK towns and cities, or if that isn't convenient for you, make yourself a LinkedIn profile and connect with your existing and future contacts.
About The Author
Related posts