New Flyerzone Dashboard – A quick guide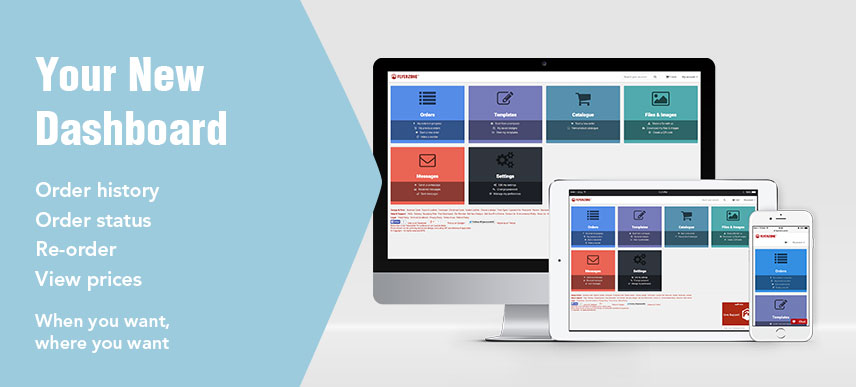 We've given the Flyerzone Dashboard screen a new look, making it easier to use on tablets and mobile devices.
Everything has it's place making it simple to navigate by breaking it down into sections
Log in to Flyerzone or register to take a look: www.flyerzone.co.uk/account/login



Orders

Lets you check on the progress of a current order, check the artwork or specification of previous orders, you can also re-order and view invoices from completed orders.



Templates

lets you choose a template to start editing or pick up where you left off with a saved design that you're part way through editing. Once you've placed an order using a template it'll move from here becoming part of the order.



Catalogue

lets you browse the Flyerzone product range and compare prices for an order you're putting together.



Files and images

Stores the artwork you've uploaded in the past incase you need it again, you can also create a QR code to add to your order.



Messages

We'll keep in touch about your order by e-mail, everything we e-mail about your order is also copied to your messages folder just in case the e-mail gets lost or you need it later.



Settings

Here you can change your password from the random one we sent to something easier to remember, you can also manage your contact details and addresses to ensure we're sending your order to the right place.
As always you can order flyers from Flyerzone either uploading your own artwork for print or using one of our online designs:
About The Author
Related posts