Planning some DIY over the bank holiday weekend?
Every bank holiday weekend, if you're not sat in a traffic jam it's likely you'll be heading to your local "Bodge-it & Quickly" superstore to get what you need for that small DIY task.
While watching David assemble a new cupboard in the Flyerzone office we were wondering two things:
1) How long until he injures himself
2) How many DIY injuries there are a year in the UK.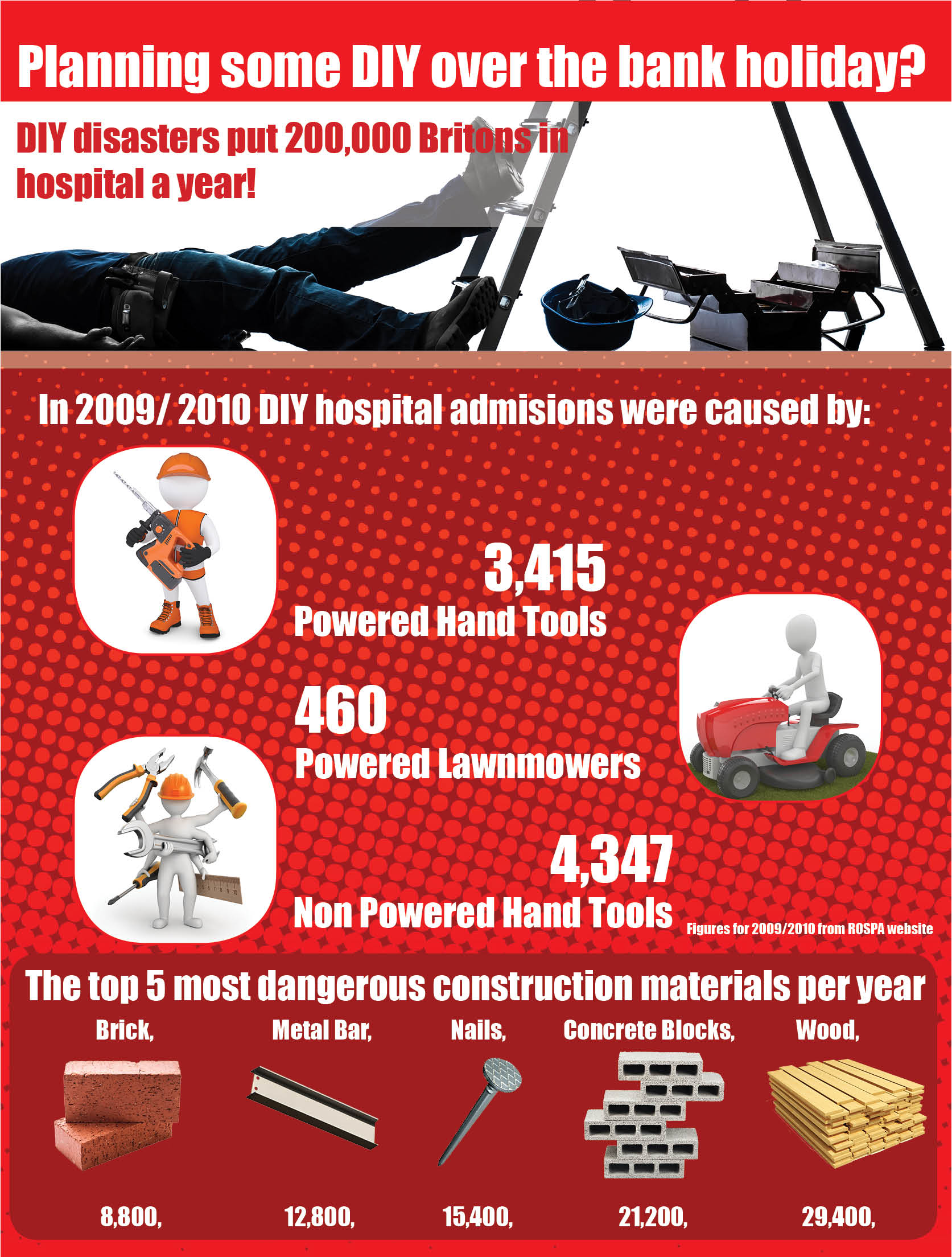 So good luck to anyone thinking of doing a bit of DIY this weekend and seeing how far you get, before finding you need a professional hand.
It's a bit like Flyerzone really, if you've had a go yourself we can check the file you've created to ensure it's going to give a high quality print but if you get stuck we've got thousands of online designs you can choose from, created by graphic designers for you to edit to suit your business or event.
If you're a builder, plumber or electrician you might want to have a look at these online designs (click here) and see if you can avert a DIY disaster!
About The Author
Related posts