What does your font choice say about you?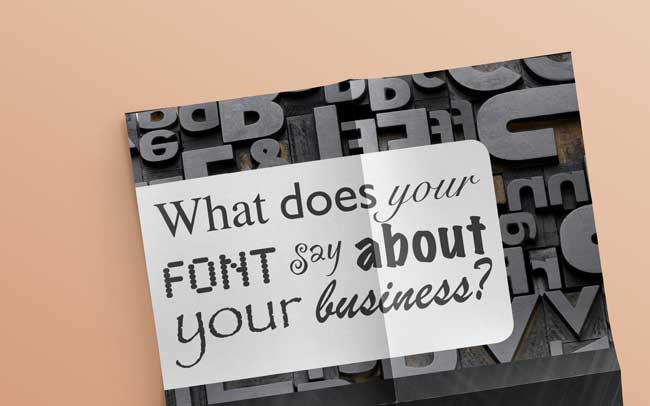 We all use them, often without thinking about it, have a few favorites and often a font that we can't stand. How should we choose a font and what's with all the odd names?
Each font, or typeface has been designed by someone somewhere. Times and Times new Roman, as their name suggests, were created for the Times newspaper. Helvetica, latin for Switzerland, was named after the country it was created in and is still used by the Swiss government on all paperwork. Gill Sans was simply named after it's designer, Eric Gill.
The way in which we use these fonts can alter how our message comes across, we can shout about a special offer we can quote something, or mention something in passing.
Fonts can be playful, such as Comic Sans, or formal such as Times new Roman. You can add a touch of class with a font looking like it's been delicately written with an old fountain pen to give your design a certain look and feel to help convey your message.
The fonts you use set the style and tone of your flyers or business cards just as much as pictures, what suits for a children's event might not suit for an accountantcy firm.
Our designers choose from 1700 fonts when creating our online designs, narrowing this choice down to designs that complement the design style while still giving you a range to choose from.
If you've got your own file for printing you can order and upload here
About The Author
Related posts