Abram Games features on new Royal Mail stamps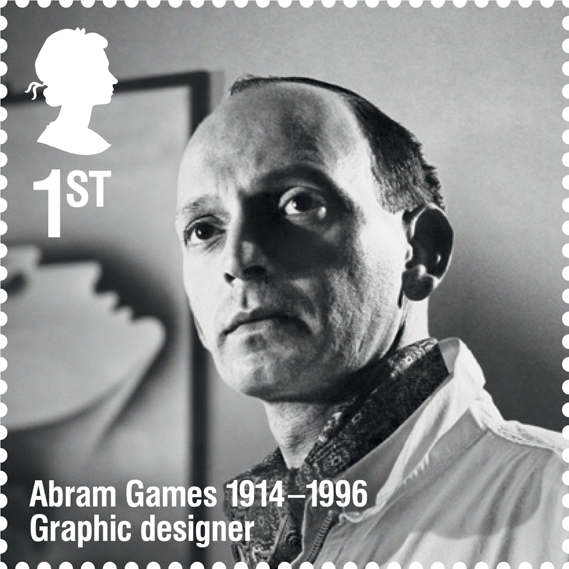 Graphic designer Abram Games is one of 10 Britons celebrated in Remarkable Lives, a new set of Royal Mail stamps designed by Purpose. The Remarkable Lives series features individuals from the fields of sport, design, economics, heroism and the arts who were born in 1914, all of whom would have turned 100 this year.
The Royal Mail joined forces with design company, Purpose, to represent the vast professional fields such as broadcasting, sport and graphic design. The Royal Mail's director of stamps, Andrew Hammond, said:
"The Remarkable Lives stamp issue creates a great sense of history, and captures both the achievement and endeavor of these exceptional people."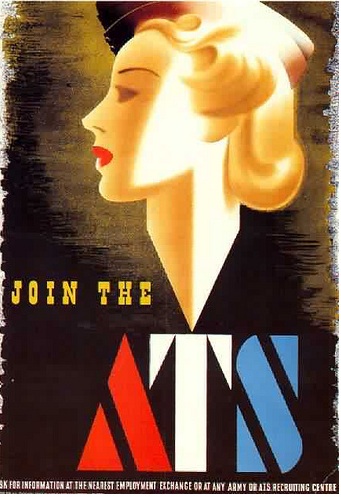 One of Games' works was the infamous 'Blonde Bombshell' war poster in 1941, commonly known as "Join the ATS". Society considered Games' woman as too glamours, because it was too "exposed" and her lips were too red, so this poster was eventually banned.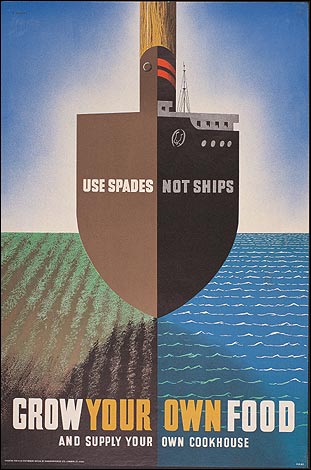 'Use Spades – Not Ships' was part of the 'Dig for Victory' campaign during World War 2. The aim of the campaign was to make the country as self sufficient as possible as merchant ships were being sunk with a great loss of life.
Abram Games was one of the gratest graphic designers of his time. As an Official War Artist during World War II, he designed over a hundred posters and later created the symbols of the BBC and the Festival of Britain.
Can you think of any other individuals born in 1914 that you would like to add? We put our thinking caps on and thought of,
George Reeves, an American actor best known for his role as Superman in the 1950s television program Adventures of Superman.
Joe Louis, regarded as one of the best boxers of all-time, he compiled a career record of 66-3 and reigned as the World Heavyweight Champion from 1937 to 1949.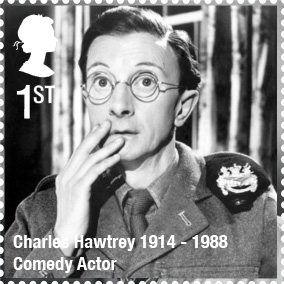 Charles Hawtrey, an English comedy actor and musician, most famous for the "Carry On" comedies.
Are you feeling inspired? Take a look at our latest online designs that are fully editable. Change images, text, fonts, font colours and even upload your own logo!
Also check out this months offer, 5000 A6 single sided flyers on 150gsm gloss paper for only £39!
To view this offer click here.
About The Author
Related posts