Marketing meet-up comes to Manchester in 2013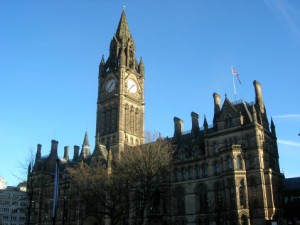 Businesses looking to complement a strong print campaign with online marketing expertise are encouraged to visit Manchester this month, as the Marketing Summit UK 2013 comes to the city's Britannia Hotel on March 9th and 10th.
The event will be presented by experts Simon Warner and Richard Fairbairn and will feature two full days of seminars and workshops from ten leading marketers and entrepreneurs.
Among the topics discussed are the clever use of email marketing, the discovery of relevant untapped markets, the adoption of video marketing to improve business, niche market exploitation and the ability to sell high-ticket products online.
On top of this, attendees can also get involved in a version of "Dragons' Den", where prospective stars of the future will be able to pitch their business ideas to excited investors.
Registration for the event is at marketingsummituk.com, and the price of admission includes all meals – including a three-course carvery lunch – as well as a free bar on the Saturday night, a number of entertainment options and a whole host of networking events.
About The Author
Related posts