Marketing Society conference launches in London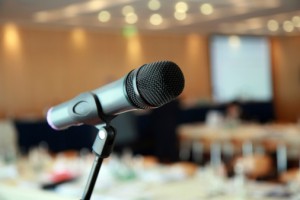 The Marketing Society's annual conference began in London today with a talk from CHI founding partner Johnny Hornby, who lauded the range of speakers the conference had this year – a line-up which includes explorer Ralph Fiennes and cofounder of Mumsnet Carrie Longton.
The focus this year is on the potential of emerging markets, with speakers focusing on how British companies can improve and how to serve consumers emerging out of brand new markets. London 2012 will also be a common theme as talks touch on the strategies and performance of the year's biggest nationwide event. This afternoon, a talk featuring The Times editor James Harding and UK Athletics' director of performance Neil Black will look at what marketers worldwide can learn from the Olympics.
The Olympic campaign was one that took full advantage of every type of marketing, from social networking to print media and PR across the city. It's thought that the whole strategy will work as an excellent case study over the next year for marketing professionals.
You can follow highlights of the conference on Twitter via the hashtag #leaddontfollow.
About The Author
Related posts