Richard III brought to life by cutting-edge printing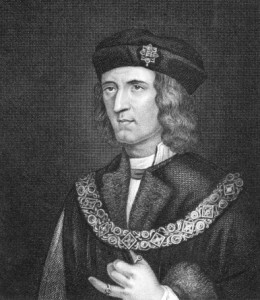 Printing has always been able to keep up with modern demands, though it has proved to have a practical application in uncovering the past – specifically, the bones of one of Britain's long-lost kings.
The world-leading expertise in 3D printing found at Loughborough has been utilised by the University of Leicester to analyse and recreate the remains of King Richard III, building a replica of his skeleton for scientists to map the way he looked when he was alive.
International headlines were made this week when it was revealed that a skeleton found under a car park in the city last year was indeed Richard III, whose disappearance was a mystery to archaeologists and historians alike for hundreds of years.
After the King was defeated at the Battle of Bosworth in 1485, his body was stripped and taken to Leicester and he was buried in the church of the Franciscan Friary, though this was lost.
However, experts from Loughborough's School of Mechanical and Manufacturing Engineering made the replica of the king's skeleton with the latest 3D printing techniques. Professor Russell Harris, head of the manufacturing research group at the institution, was extremely pleased with the results.
He told the Loughborough Echo: "Our 3D printing and additive manufacturing activities span a great number of disciplines but this was an exceptionally rewarding case to be involved in. Working with Leicester on this incredible discovery has been a privilege, and it is great that two neighbouring universities have been able to share expertise to create a lasting legacy to Richard III."
About The Author
Related posts