Using print media to boost social networking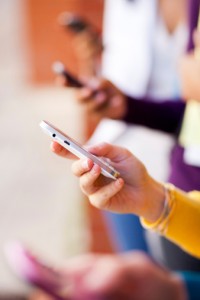 While the internet has come a long way in terms of brand development for businesses of all sizes, many small firms are now looking into ways of using printed flyers and personalised posters to boost the number of people interacting with their social networking sites.
There have been some inspiring feats of print advertising over the past few years, including Carlsberg's bottle opener advert and the impressive Volkswagon test drive, which uses mobile phone camera technology alongside the classic poster-style advertisement. Mobiles are essential for actively engaging online users via print media these days, thanks to QR codes and location-based networking on sites like Foursquare.
A major factor also seems to be engaging customers with the sites in an interesting way – we see "Like us on Facebook!" so often now that it barely registers for most of us, but if you can promise offers or discount codes for those who join as a result of seeing your printed media, you may find you gain far more followers. By acknowledging the internet's vast network, we can optimise our oriented advertising far more effectively – improving overall reach significantly, and hopefully sales!
About The Author
Related posts