Britain leaps out of double-dip recession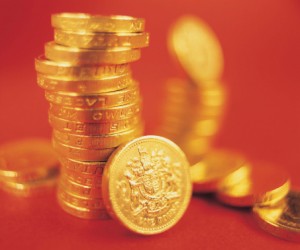 With the fastest rate of growth in five years, the UK economy has shown definite signs of recession recovery between July and September this year, official figures have shown today.
Gross domestic product (GDP) grew by one per cent, marking an end to the declining numbers over the last three years. Experts had predicted a rise of 0.6 per cent, but this unexpected rise is the largest in a quarter since 2007.
The news comes at a good time for homeowners, who have been feeling the pinch since recession first started. It is though that major events such as the Jubilee and the Olympics helped claw back income usually lost over Bank Holiday weekends, while the services sector, which makes up 75 per cent of the economy, saw a huge 1.3 per cent rise in growth.
Chancellor George Osbourne said that although the UK is not quite out of the economic woods, the increase is a sure sign that we are "on the right track," adding that the UK was still facing "many economic challenges both at home and abroad."
Those hardest-hit have been the construction industries, while the number of home-grown companies producing goods and undertaking their own business models has increased as a result of jobs lost. The internet has also helped to encourage grassroots companies, providing an outlet for people to access personalised business supplies and a platform on which to sell and advertise, keeping the economy moving forward.
About The Author
Related posts