Cats get all excited for catnip flavoured flyers!
Ad Agency Rethink Canada have come up with the most ingenious way to get cats all excited about a direct mail flyer promoting Bulk Cat Litter Warehouse by printing them on catnip paper.
The flyer design is very clever too, using the tagline 'Cats can't resist a great deal on cat litter." The cat of the house is immediately drawn to the pile of "junk mail," snatching up the flyer and fondling every inch of it. With such a direct way of marketing, it is hard for the owner not to take notice of the brand.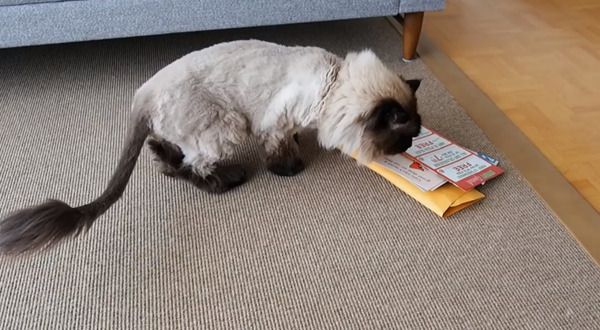 Ok so we may not offer catnip flyers, but we do offer a wide range of leaflet and flyer papers, view our options here. Fancy a FREE sample pack? Send us an email with your address and we will post one off to you!
About The Author
Related posts