Cold weather forces flyer action from Age UK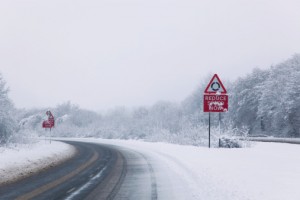 The country is currently being battered by sub-zero temperatures, forcing even those in the best health to seek shelter indoors. However, others are unable to venture out into the frozen streets, putting them at a major health risk – especially with tight budgets and the long-term prospect of bare cupboards to contend with.
However, coming to the rescue of elderly and vulnerable people in the North-East of England is a local task force headed by charity Age UK, which is putting together a number of emergency food parcels that are being handed out to their target demographics as part of its winter campaign. Nonetheless, finding those in need is not an easy task – which is why they have joined forces with the local police to deliver leaflets to those in key areas.
"We've been giving out 2,000 leaflets through police community support officers to let people know where and how they can get help," said Paul Fisher of Age UK, in conversation with the Northern Echo. "The aim is to help people help each other. Many people do already do this, but we need to make sure we reach people who are isolated."
Alongside these three-day food parcels, 300 winter warmth packs containing blankets, hats, gloves, thermos flasks and torches are also being handed out.
About The Author
Related posts