Leaflet-based push announced by Scottish independence group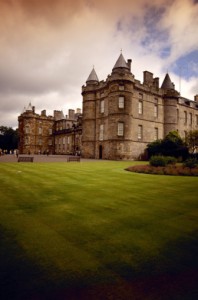 Pro-independence group Yes Scotland has announced that it will be launching its first campaign of 2013, networking with over 130 local activist groups across the country to leaflet their target areas.
The Scottish Daily Record revealed that the drive comes soon after it was reported that support for independence has fallen to its lowest level since devolution in 1999, and currently stands at 23 per cent.
However, around 500,000 leaflets will be in place at over 100 events, as well as door-to-door initiatives, and will only be the beginning of Yes Scotland's schedule for the year.
Chief executive of the organisation Blair Jenkins said: "In 2013 we are keen to move the debate from the 'how' to the 'why' of independence. We want people to start thinking about what kind of country they want, what kind of country Scotland could be and to think about why being independent could be the best way to achieve our aspirations and goals."
He added that they simply wanted people to think of how to create a "fairer, greener, more prosperous and more confident Scotland" in relation to a split from the Westminster system, which he said "cannot deliver these goals".
About The Author
Related posts