O2 bring back vouchers to save British High Street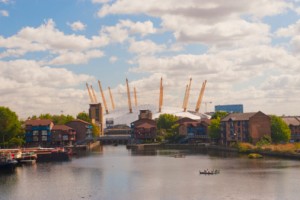 Mobile phone network O2 is offering a free scheme to all small retailers in the UK, allowing high street stores to stock money-off vouchers. The move is in response to the growing number of people opting for online or super stores rather than small businesses, and is hoped to bring people back to the high street.
Retailers can register for the scheme in just three minutes, as long as they meet the set criteria: there must be a physical store for customers to visit; the store must not be part of a chain, and coupons must only be made available to O2 customers. O2 has also joined up with the "Portas Project" headed by retail expert Mary Portas, to investigate ways of competing with supermarkets and large corporations within the retail sector.
Vouchers have become more fashionable again recently thanks to the economic crisis, with many small businesses in particular depending on print media such as flyers and leaflets to promote goods and services. It is hoped that the O2 scheme, combined with the Portas fund, will bring more people back to the smaller businesses, and reclaim the high street as the hub of a town's community.
About The Author
Related posts